AUTOCAR , 29 May 1964
From Turin, Milan,
Bologna, Modena . . .
From a half
to five litres . . .
...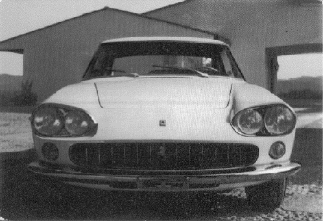 Ferrari 330GT by Pininfarina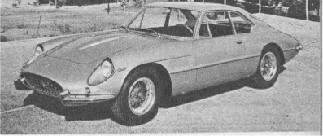 Ferrari 400 Superamerica by Pininfarina
No name current in the motoring world carries more aura and mystique than Ferrari, and no other builder has been so prolific in creating new types of sports and racing cars for competition. All series production Ferraris have vee-12 engines with capacities of 3, 4 or 5 litres. The 3-litres are the famous 250 series—GT Berlinetta, GT 2 + 2, GTO and rear-engined La Mans. Of these, the GT 2 + 2 is the 240 b.h.p. suave road car with luxury trim, the Berlinetta is a 250 b.h.p. lightweight coupé designed by Pininfarina, but built by Scaglietti, the GTO a competition job with 300 b.h.p., and the Le Mans a direct development from the car won last year's 24-hour endurance race at Le Mans, with 300 b.h.p. This is the only one of the range to have independent rear suspension. It has also a five- speed gearbox with dog-clutch engagement—no synchromesh. Top speed would depend on the final drive ratio chosen; with a 3.55 gear, for instance, the theoretical peak would be around 180 m.p.h. Insurance for road use might be expensive.
Brussels Show earlier this year was chosen for the maiden appearance of the 330GT, a 4-litre 2+2 coupé which bears a strong likeness in shape, size and character to our Aston Martin DB5. Net power claimed is 300 b.h.p., whereas Aston Martin are slightly more modest at 286. Although the 330GT has a rigid rear axle, it is interesting to note that the half-elliptic springs are supplemented by co-axial coil-and-damper units. Then there are the 400 Superamerica, a very rapid coupé by Pininfarina with 344) b.h.p. 4-litre engine, and the 500 (5-litre) Superfast introduced at Geneva last March—400 b.h.p. and 175 m.p.h. The Ferrari interests in this country continue to evade our overtures for a road test car, so we have compromised with some performance figures and handling notes on an earlier product, the 250 GT Berlinetta of 1960/61. These will be found on page 1046.
...

Copyright 1964 Iliffe Transport Publications Ltd.
Published with permission from Autocar