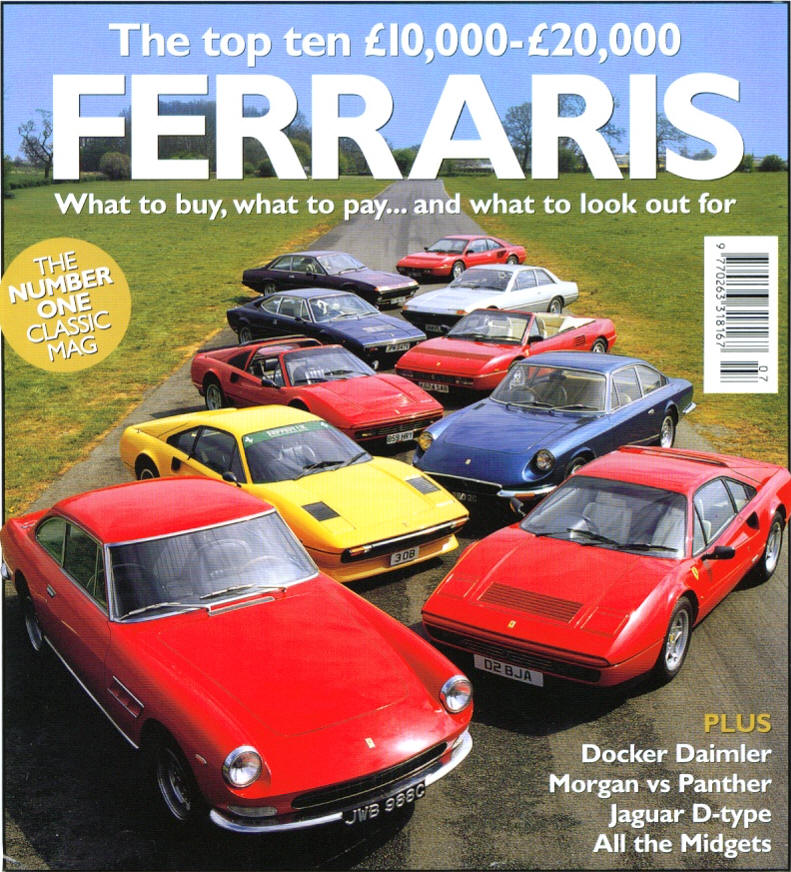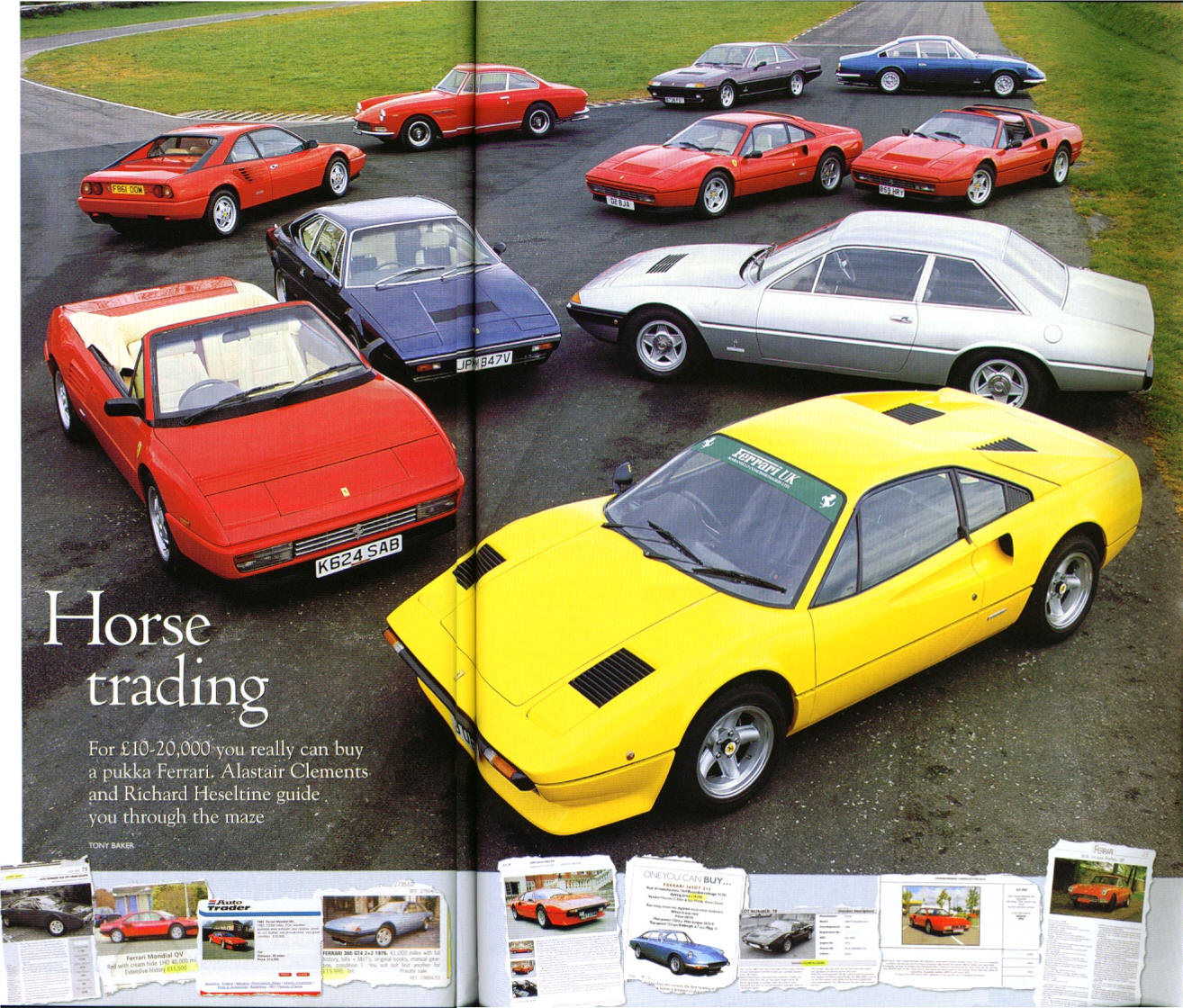 Ferrari. Just say the word and it conjures images of gorgeous looking yet beautifully engineered racing cars for the road. It brings to mind the glorious howl of a multitude of cylinders thrashing in unison. And, for most, it brings a realisation that such motoring fulfilment will forever be out of reach, an unattainable dream.
But should it be? Gathered here are 10 examples of Ferrari models that, by trawling the internet and haunting the auction houses, can genuinely be found for between £10,000 and £20,000. To put it in perspective, that'll buy you a new gearbox for a Ferrari 550 Maranello — excluding VAT — at the bottom end while £20k will just about land a Vectra TDi.
Before every Ferrari owner and dealer gets their poison pens out, there's an important proviso: prices and conditions vary dramatically from model to model and these are only starting prices for some of the more revered cars at the top end of this list. Even so, a mass of market research has made us confident that road legal, usable examples of each of these models can he found for the prices quoted here. Plus, for at least half these cars, £12-18k will genuinely buy you a tip-top example. Do bear in mind though that good examples of all models will fetch more at reputable dealers, where you pay a premium for the peace of mind of buying from a known specialist.
The final myth to explode, of course, is that all Ferraris cost a fortune to run — the 10 owners we met in the course of this article prove it ain't necessarily so.
[Sections on 400i, 308GT4 2+2, Mondial QV, 365GT4 2+2, 208GTS Turbo, 308GTB, 328GTB, 365GT 2+2 and Mondial Cabriolet omitted]
£ 19,000
Produced/built 1964-67/1075
Engine all-alloy 3967cc sohc per bank 60 deg V12 with three twin-choke Weber carburettors
Transmission four-speed manual with old top Body/chassis tubular steel chassis with steel body
Suspension: front independent by double wishbones, coil springs, anti-roll bar rear live axle, radius rods, semi-elliptic leaf springs, auxiliary coil springs
Steering ZF worm and roller
Brakes Dunlop hydraulic discs all round, with servo
Max power 300bhp @6600rpm
Max torque 288lb ft@ 5000rpm
Top Speed 144mph 0-60mph 7.4 secs
Price new £6217 (1964)

£19,000 will buy a 330GT, but it will take some finding. The cars that drop under the £20,000 mark at auction may be road legal but crying out for some serious TLC in the near future.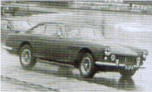 Or you could have a rough cum-resto-project example of the 250 range, the 2+2 250GTE.

Why I bought one
Ken Ryland has owned his 1964 330GT [5987GT] for 29 years now, having bought it to race in the '70s."lt appealed to me at the time and they weren't fetching silly money even in those days he says. "lt was nine years old and cost me £1000. It's the last two-plus- two think of as a genuine Ferrari: there's no power steering or air-con, but it's still a sports car. It's one of the most underrated Ferraris and still not much money."
How much will it cost?
Mpg n/a Service Verdi cut price from £229.13 (every 3k miles); tappets (part of 18k service) £1410 Frontwing £1645.47
Alarm bells ring if the tappets are very noisy. Also, look out for ripples and corrosion in the bodywork, indicating poor restoration work.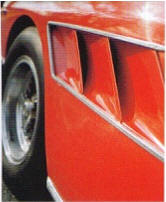 Beware the sub-20k 330GT 2+2, but buy well and you'll have a sensational Vl2 and a style icon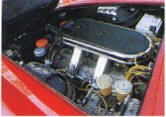 'The driving position is nostalgic heaven, sat in creaking leather luxury faced with a slim
Nardi three-spoke with big Veglia dials behind'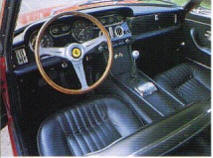 While most Ferrari design has an almost arrogant flourish, the Tom Tjaarda-styled 330GT is so subtle that few notice it
approaching in their rear-view mirrors. Draw alongside, however, give them a look at its sheer elegance, then blast away, leaving only a whiff of four-star and the sound of 12 cylinders in perfect harmony ringing in their ears, and it is one Ferrari they will never forget.
It seems illogical, then, that this icon of Ferraridom can be found for under £20,000. But this fact needs some clarification, because 330s tend to split into two camps: firstly beautiful, restored cars that fetch more than twice our limit, or rough examples that are going to need some substantial expenditure to bring them to top condition. Either way, whatever the price tag, the overall budget needs to he considered before taking the plunge.
This 1965 car [5723GT] is something of a hybrid, with the four-speed overdrive 'box of the MkI, and the simpler, single-headlight frontal treatment of the MkII [not original], but whichever model you go for the 330 is a breathtaking beauty, with crisp lines from sharp nose to rounded rump that cleverly disguise its proportions. This is a full four-seater, with the cabin ambience of a '60s Ferrari. Slim pillars and tall screens make it airy and bright despite the black dashboard and upholstery, and the driving position is nostalgic heaven, sat in creaking leather luxury faced with a slim Nardi three-spoke with big Veglia dials behind. You feel like a lottery winner, and no wonder — it would have taken more than a couple of scratchcard wins to put one in your driveway when it was launched in '64.
Fire up and things get better. Despite peak torque arriving at 5000rpm, the 3967cc engine offers bags of grunt throughout the rev range, picking up lustily at 1500rpm and launching itself towards the redline. The gearbox is light and the change sweet, and the thrill of 12 cylinders responding instantly to a blip on the downchange is hard to match. The worm-and-roller steering is a revelation. Delicate and accurate it encourages you to hustle the Ferrari, which proves surprisingly agile for a big car. It understeers when pushed, but the chassis offers neutral handling and the V 12 has the power to straighten the line or punt the long tail out a little as you exit a corner. The 330GT was made for the long sweeper, though, such bends can be taken unfussily at three-figure speeds on that overnight dash from Calais to Cannes where the column stalk overdrive switch comes into its own.
If your motto is image over substance the 330 is not the car for you, but if you're looking for a car that gives you pleasure as a driver, passenger or even bystander, this gorgeous GT has it all.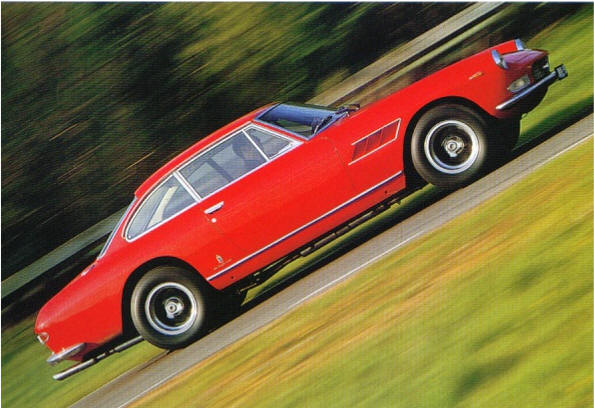 LEGENDS OF THE SUB- £10,000 FERRARI
Surely it can't be done? Buying one of the world's great performance cars for less than £10k seems an impossibility, but is in fact a realistic option.., for the monumentally brave or the terminally foolhardy. Let's face it, for this kind of money the history books say you will be looking more at Blackpool beach donkeys than prancing horses. But are they right?
First up, to find your elusive bargain supercar you're going to be pretty restricted in choice, mainly to the less desirable four-seaters, unless you are willing to take on an insurance write-off. Rough but theoretically road-legal 400is and 400GTs often fall below the magic mark in local papers and at auction, but you need to know your onions, or make sure you take a specialist along, to gauge the risk. The only other options to he regularly found kicking around for high four-figure sums are the much-maligned 308GT4 and the odd Mondial. We spotted a recent ad for a taxed and MOT'd Mondial QV for just £6000 —but noted the magic words 'slight rear end damage'.
Scour the auction catalogues and even the more reputable houses regularly carry four-seater Ferraris at rock-bottom prices, we found MOT'd right-hand-drive examples of the 365GT4 and 308GT4 both with estimates under £l0,000, and even a 30,000km 400i with no MOT and an estimate of £5000. Sometimes there just isn't a barge-pole long enough.
Michael Stirland of MDS Services Specialist Vehicle Repairs recommends caution when checking out a cheap Ferrari. "It's just the same as looking at any car," he says. "Rust is obviously a really big consideration, but also smoking engines. Generally the V8 and V12 engines are pretty solid, but listen for misfires and rattles. To rebuild an engine you're looking at about £1500 per cylinder which means you're looking at £15-20,000 to rebuild a V12."
Bodywork is the other major consideration, and Stirland has further words of warning: "You can do a visual check on a chassis, on the earlier V12 cars quite a lot of the chassis is exposed. Bodywork is prone and aluminium-bodied cars would cost a lot more to repair or remake panels. If you bought a bonnet for an E-type it would be £2000 or thereabouts, and another £1000 to make it fit. For a 400 or 365 you will more than likely have to have it made, to give you some idea of the prices it costs around £50,000 to make a whole new body."
Stirland suggests being wary of those auction cars that look too good to be true, as they probably are: "You pay your money and take your chance at auction, ideally you should take someone along who is familiar with the type of car you're looking at. But if the car you go for has a high resale and you can buy it for the right money it gives you a bit of room to play with. But in your bidding always allow for the engine needing work."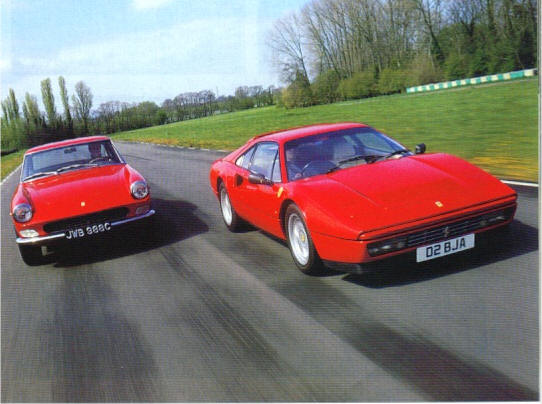 FERRARIS UNDERCOVER
So you've read the past 9000 words and you're hooked. Unfortunately, financial embarrassment means that you still can't quite reconcile the prospect of blowing your wad on a prancing horse when your budget is more inclined to an asthmatic pit pony. But fear not as help is at hand in the forms of the Fiat Dino and Lancia Thema 8.32. Silence.
OK, you're sceptical. True, they're not Ferraris but corse sportiva flows through their veins. The grossly underrated Dino is a particularly attractive proposition. Offered between 1966 and '73 in coupé or Spyder body styles, around 7200 were made and you can pick up a coupé for as little as £3000. And the hard-top is probably the pick of the bunch, especially in 2-litre trim, rather than the later and heavier 2.4. What's more, they even have a competition pedigree, of sorts, having competed in the '67 Le Mans 24 Hour classic. There's a bit of a premium on Spyders, though, with prices well into Mondial territory.
So what of the Lancia It may look a little prosaic, but it's loaded to the gunwales with luxuries and features a reworked all-alloy 32-valve V8 with a 180 deg crank to balance the inertial forces. By the time the car arrived in the UK 1988, it would set you back £37,500 when a Thema Turbo cost nearly 20k less. No surprise then that just nine were sold here officially. Quite a few more have been landed since, with prices starting from as little as £4k.
OUR THANKS TO
The owners, members of the Ferrari Owners' Club (01485 544500) and to regional reps Phil Haynes and Bryan Alexander.
Verdi Italian Performance Cars (020 8756 0066, http://www.verdiferrari.biz/)
Andrew Howarth (01606 891739) who is selling the 330GT 2+2.
Michael Stirland of MDS Services Specialist Vehicle Repairs (01384 404252).
Curborough Sprint Course (01543 432607, www.curborough.co.uk).
Dinner Jackets catering (07973 756296, e-mail pam_mayo@hotmail.com).
What Car? for its Land-Rover Discovery.
Classic & Sports Car
Copyright 2002, Classic & Sports Car
Published with permission of Classic & Sports Car