IN PADDOCK & CAR PARK
As a young man working in the Cardiff motor trade during the 1960s, Malcom Davies knew he was unlikely ever to have enough money for his dream car, a Ferrari. So he took pictures of them instead. Whenever Malcom went to a motor sport event - Prescott was a favourite venue, where the evocative picture in this page was taken - he kept his camera ready to snap anything interesting he saw in the paddock or car park.
Shooting either Agfa or Kodak slide file, at first with a Kodak Retinette and latterly with a Edixa SLR, Malcom captured the cars owned by wealthy entrants and spectators. Forty years on, these well-used Astons, Mercedes - and, of course, Ferraris - are as evocative as anything that was out on the track. Malcom's one regret is that he never saw a Pegaso; but, as the following pages show, he found plenty to catch his eye.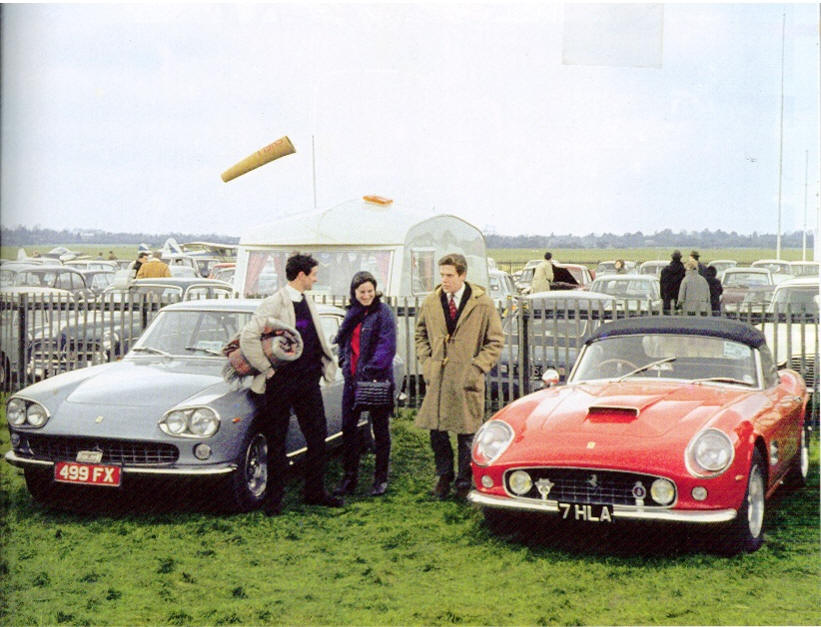 Goodwood Revivalists, note the fashions! We can't tell you much about the Ferrari 330GT, which is on trade plates,
but the Spider is better documented: its a Four-litre Superamerica by Scaglietti,
built for Michel-Paul Cavalier, a director of Ferrari and also of the Pont-a-Mousson transmission company.
© 2009 Dennis Publishing Limited