1966 FERRARI 330GT 2+2 'NAVARRO'

CONCORSO ITALIANO IS probably the only place in the world at which it's possible to get blasť about yet another Contach, Daytona or even Pantera. And that's when Octane starts to get struck by the 'so wrong it's right' syndrome honing in on one-off and prototypes that offer dubious styling for sheer wow factor.
Hence this, the Ferrari 330 GT 2+2 'Navarro', commissioned by Italian nightclub owner Norbert Navarro as a one-off by coachbuilder Pierro Drogo. Navarro had desperately wanted a 330GT 2+2 but wasn't happy with the Pininfarina styling, so according to legend, he penned his own design.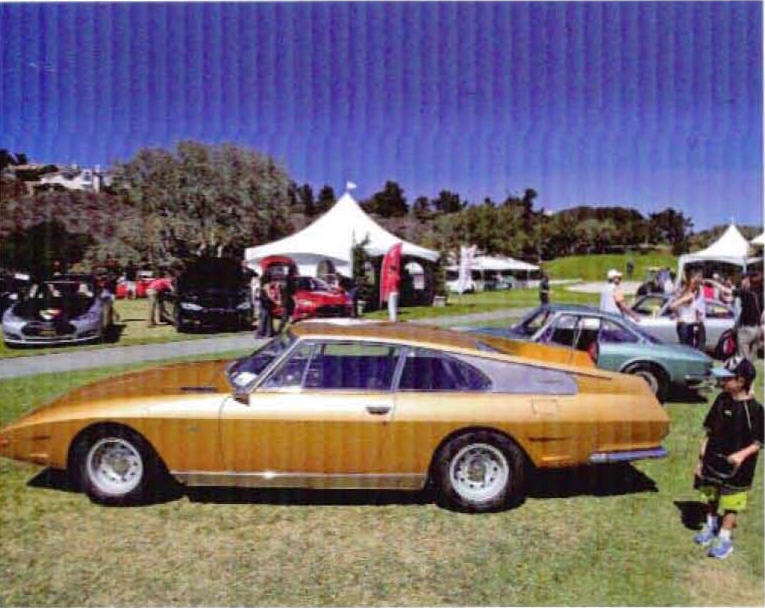 The result is striking in the extreme and although it's undoubtedly ugly, we can't help but admire its sheer audacity. The Navarro retained the 330GT central section, but the front and rear are very different, with an extended, drooping aardvark-like nose and long rear fins that do little for the looks especially when seen from behind or rearward vision.
It was originally gold but spent years painted red, which only made it look more garish and tasteless. Now it's been restored back to glorious gold by Goodman Racing in Seattle, and we rather like it in a funny kind of way.
© 2013 Dennis Publishing Limited