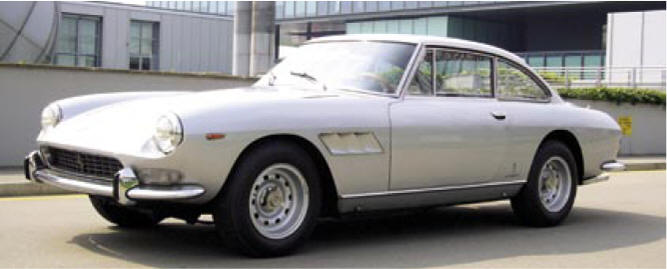 Chassis number: 8601

R

eporters anxiously awaited the unveiling of the new Formula One car at the annual Ferrari press conference in 1964, but Enzo had a surprise up his sleeve. It was here that he first introduced with great fanfare the commuter's Ferrari—a car that could stand the daily stop-and-go grind, yet pack a full load of excitement on the right kind of road. Penned by Pininfarina, this stylistically breakaway Ferrari 330 GT 2+2 supplanted traditionally aggressive looks with more graceful features.

The Series II Ferrari 330 GT 2+2 offered here is finished in its original factory silver coachwork with original black leather upholstery and red carpets. Never having required restoration, s/n 8601 is presented in good all-around original condition and wears its age well.

Recent maintenance work includes rechroming of the front and rear bumpers, a new stainless steel exhaust, a full check of all electrics, a front and rear brake overhaul, overhaul of the clutch hydraulics, wheel alignments, new air and oil filters, distributor overhaul, and much more.

Mechanically, the car would seem to be in excellent order, its doors closing with the ease that is associated with an unrestored car. It is rare to find a 1960s classic in such original condition, and this Series II single-headlight example will make a very stylish and practical 12-cylinder road-going Ferrari that is as useful for everyday transport as it is a high-speed weekend express.

SCM Analysis

This car sold for $107,250 at RM's Automobiles of Amelia auction in Amelia Island, Florida, on March 8, 2008.

While the 330 GT was technically introduced as the replacement for the short-lived 330 America, it was really the replacement for Ferrari's first production 2+2, the 250 GTE. The GTE had been a smashing success for Ferrari. Over 950 units were produced between 1960 and 1963, dwarfing the sales of any other Ferrari up to that time and falling just shy of the combined total production of all other 250-series Ferraris.

Despite its popularity, the GTE fell victim to progress as manufacturers from Europe and even the United States introduced faster and more modern competition. As a stop-gap measure, Ferrari introduced the 330 America in 1963. The 330 America was basically a 250 GTE with a 330 engine stuffed under its hood and a few other modifications. The 330 America was a formidable attempt to wring a few more sales out of an aging model, but Ferrari needed something more, and the 330 GT 2+2 was their answer.

The 330 GT, or, as it is usually identified, the 330 2+2, wasn't just a dressed-up GTE; it was a major improvement over that model. The engine mechanicals were moved forward, the gas tank was moved back, and the chassis was stretched to allow a significantly larger interior. The chassis was also updated, with changes to the springs and shocks for a smoother ride, plus a new 250 GTO-style rear suspension for better handling. The rear end was changed to a quieter unit. The brakes got a tandem master cylinder setup and, of course, it featured the 330 engine and completely new body.

The coachwork was designed by Pininfarina and remains controversial to this day. In the first series 330 GT, Pininfarina decided to use the headlights as a design feature rather than just a functional element. He mounted two headlights on each side, then emphasized them with a large brightwork surround. The result was one of Pininfarina's biggest design missteps. There was nothing elegant about the front end; however, the balance of the car was pleasing, if not attractive. Inside the car the interior was noticeably larger than the GTE, with very comfortable front seats and adequate room for two adults to sit in the rear seats.

An engine up to the task

The heart of any Ferrari is its engine, and the engine in the new 330 GT was up to the task. The 4-liter V12 would never be remembered as a race winner, but as a GT engine it was exceptional. The extra liter of displacement brought an additional 60 horses to the table, but more importantly, it made a major improvement in torque. The 250's impressive 184 ft-lb of torque at 5,500 rpm was handily trumped by the 330's 240 ft-lb at the sweet spot of 3,000 rpm. In real-world terms, it means you can leave a stoplight in top gear without protest and accelerate to top speed without shifting a gear.

Ferrari's 1966 catalog showed a new version of the 330 GT, the model discussed here. The unflattering four-headlight nose was replaced with a new, attractive two-headlight version. Other improvements included a 5-speed transmission to replace the overdrive unit, pedals that hung from the dash rather than protruding from the floor, and more attractive vents in the sides of the front fender. The 1967 catalog showed even more improvements, with the addition of optional power steering and air conditioning.

A fully optioned 1967 model is considered the most desirable. Ferrari evolution is continuous, and improvements do not necessarily follow model or year changes. For example, several of the 1965 updates can be found in late four-headlight examples. Additionally, the break between the four-headlight and two-headlight models does not exactly coincide with the break between 1964 and 1965 year models.

The SCM Platinum database lists the subject 330 GT, s/n 8601, as having previously been sold at the spring 2007 RM Maranello auction for $96,000. While this $107,250 sale implies at first reading that the seller made a tidy profit, but after accounting for transportation, duty, taxes, insurance, make ready, interest, and auction fees, a loss of $5,000–$10,000 is more likely.

The seller did as well as could be expected

The price range for a 330 2+2 runs from $50,000–$60,000 for a scruffy four-headlight driver to $125,000 for an exceptional car. This car was described by SCM's man on-site, Donald Osborne, as a #3 car with needs. The seller did as well as could be expected. Judging by the short time he kept the car, he probably was a speculator and wisely cut his losses. The buyer probably won't see a profit for years and then only if he doesn't get involved in refurbishing the car.

Investing in a 2+2 Ferrari is a crap shoot. The more expensive they get, the more options are available to the purchaser. While there may be a limited number of cool $25,000 cars, the pool gets larger with ever more dollars. The more expensive a car gets, the pickier the buyers get. Most 2+2 Ferraris were daily drivers and have had less than a pampered life, especially when compared to their more exotic brethren such as the 250 SWB or the Daytona. High mileage, scarred paint, and shabby interiors are commonplace in the 2+2 models. While these flaws may be acceptable to someone scraping to buy an entry-level car, they are far less acceptable to someone looking for a $100,000 toy.

There was a time when 330 2+2s were the entry-level Ferrari. You couldn't buy a Ferrari for less, and they were still a tough sell. As they became donor cars for exotic projects or spare parts for more valuable models, their prices began to rise. Now they are too expensive to be either donor cars or parts cars. You can have your pick of numerous Ferraris for what you have to pay for a 330 2+2, so what drives the market? I suspect that the strong showing of 330 GTs and other two-cam 2+2s has more to do with speculators fueling the market than enthusiasts truly wanting those models. That doesn't mean they won't increase in value, just that the underlying value becomes more questionable as values rise. If there is a correction in the market, expect it to start here. ♦

(Introductory description courtesy of RM Auctions.)

© 2008 Sports Car Market Inc.
Details
Years produced: 1964–67
Number produced: 1,080
Original list price: $12,000
SCM Valuation: 4-headlight $75,000–$110,000, 2-headlight $75,000–$140,000
Tune-up cost: $2,500
Distributor cap: $450 (requires two)
Chassis #: Left frame member by steering box
Engine #: Right rear above motor mount
Club: Ferrari Club of America PO Box 720597
Atlanta, GA 30358
More: www.FerrariClubofAmerica.Org
Alternatives: 1971–72 Ferrari 365 GTC/4, 1960–63 Ferrari 250 GTE, Ferrari 456, 1966–68 Lamborghini 400 GT 2+2
Comps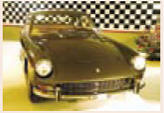 1967 Ferrari 330 GT 2+2
Lot# 204, s/n 10137
Condition 2+
Sold at $124,059
Bonhams, Gstaad, CHE, 12/19/2007
SCM# 48092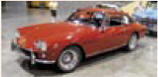 1964 Ferrari 330 GT 2+2
Lot# 594, s/n 3306T5539
Condition 3-
Sold at $69,120
Cox Auctions, Branson, MO, 10/19/2007
SCM# 47526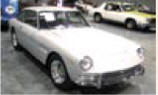 1967 Ferrari 330 GT 2+2
Lot# 566, s/n 7575
Condition 2-
Sold at $108,000
Cox Auctions, Branson, MO,
10/19/2007
SCM# 47535
Seat Time
Yale Evelev, New York, NY: I have owned a Series I 330 GT 2+2 (s/n 6097) for the past eight years and have put over 17,000 miles on it. The cars are a load of fun—the noise, the oomph, the way both the exterior and interior of the car look, and the excitement you feel every time you approach the car to go for a drive.
The steering is pretty heavy at parking speeds and though these four-seaters definitely don't feel small, the clichés of the car shrinking around you really are true here. They are incredibly capable and have plenty of power. The 2+2 is a great cruiser for highways and big sweepers, and with four seats, it's a very cool family car as well.
That said, many 2+2s share the problems found in other cars of the period. After a long drive, I am bathed in sweat, as the engine and exhaust heat are prevalent. I also reek of the old-car oil and gas smell. Then there is the maintenance. I joke with friends that every drive costs me $500, because it seems every third drive results in a $1,500 repair bill. I have fixed the radiator three times and the overdrive twice. I've rebuilt the alternator and the engine, along with the brakes. I've also done the wheel bearings three times, the differential three times, replaced the wire wheels, and it goes on and on to the tune of $6,000–$12,000 a year.
Of course, unlike many old car owners I live in a crucible environment for a vintage car—New York City. Every drive for me ends in a traffic jam, either through a tunnel or over a bridge, and then stop-and-go traffic through the city back to my garage. Luckily, a pair of Ken Lowe fans have eradicated the car's overheating problems. Even with all this, the 330 is a thrill, just not a cheap thrill. Hell, some people spend their money on golf or wine and don't end up with a car at the end of the day.
♦