Recent High Sales on eBay Motors
#200849031555-1966 FERRARI 330 GT 2+2 coupe. S/N 7889, Beige/black leather. Odo : 60,894 miles. Gaylordsville, CT. 24 photos. "Very rare and attractive paint color with black leather and red carpets. Original, numbers -matching motor runs out very nicely. Sunroof installed which was done at the selling dealer, Garage Francorchamps, or possibly at the factory. Tag riveted in engine compartment stating motor rebuilt by Piet Roelofs in 1981. Underside of the car clean and rust- free, Small chip in windshield, a few small holes in the rear of exhaust, and paint has some minor lifting in few small areas." 40 bids. sf 1391. Cond : 2. SOLD AT $115,000. Sold at the lower end for a #2 two-headlight330 GT 2+2, certainly not due to lack of bidders. Only reason 1can guess is it isn't a typical Ferrari color. Well bought.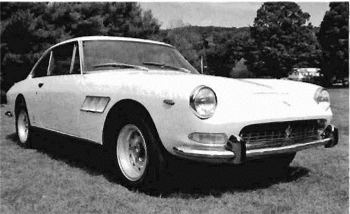 © 2013 Sports Car Market Inc.