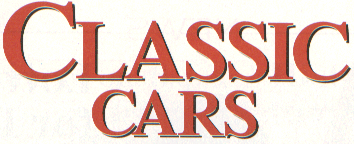 Discovered

Although this 1953 Mercedes Benz 170SV has been exposed to the weather for many years under a coconut tree on the outskirts of Kuala Lumpur it is very restorable, or so Lt Col Idris Hassan tells me. The 170SV has its origins in the pre-war Mercedes — the last one to come off the production line in February 1955, only 3,122 petrol-engined models having been made in the previous 19 months

Reader ND Stamatakis found the remains of this strange special in Greece, The car has a Jaguar grille, the body is aluminium, the engine is a four-cylinder (missing the head) of unknown make. The running gear is unknown and its instruments are by Veglia. The tail is cut off square behind the boot, a bit like the Manx-tailed Cooper. What is It?

Lying some 500 yards from main runway of Lisbon's International Airport, are these two damaged Ferraris. One is a 250 GTE, and the other a 330 GT. The owner will sell, he has the engine and gearboxes stored away — the 330 unit was reconditioned some years ago.

Another of Bonnie Ember's finds —a Jaguar XK 120M, which has spent nearly 20 years standing out in the sun of the California desert. Though missing rear wheels and stripped of other parts, the car has been shipped to the UK and is now owned by Martin Smith.

An Alvis TD21 has recently been purchased for preservation by David Churchill. 872 NNN had been abandoned in Devon after failing its MOT, and stood outside a rural engineering business. It Is basically sound
—originally it was gold in colour, now it is black. David will get round to the full restoration just as soon as he returns from working in Jamaica.
THOROUGHBRED & CLASSIC CARS September 1988
© EMAP National Publications Ltd. 1988